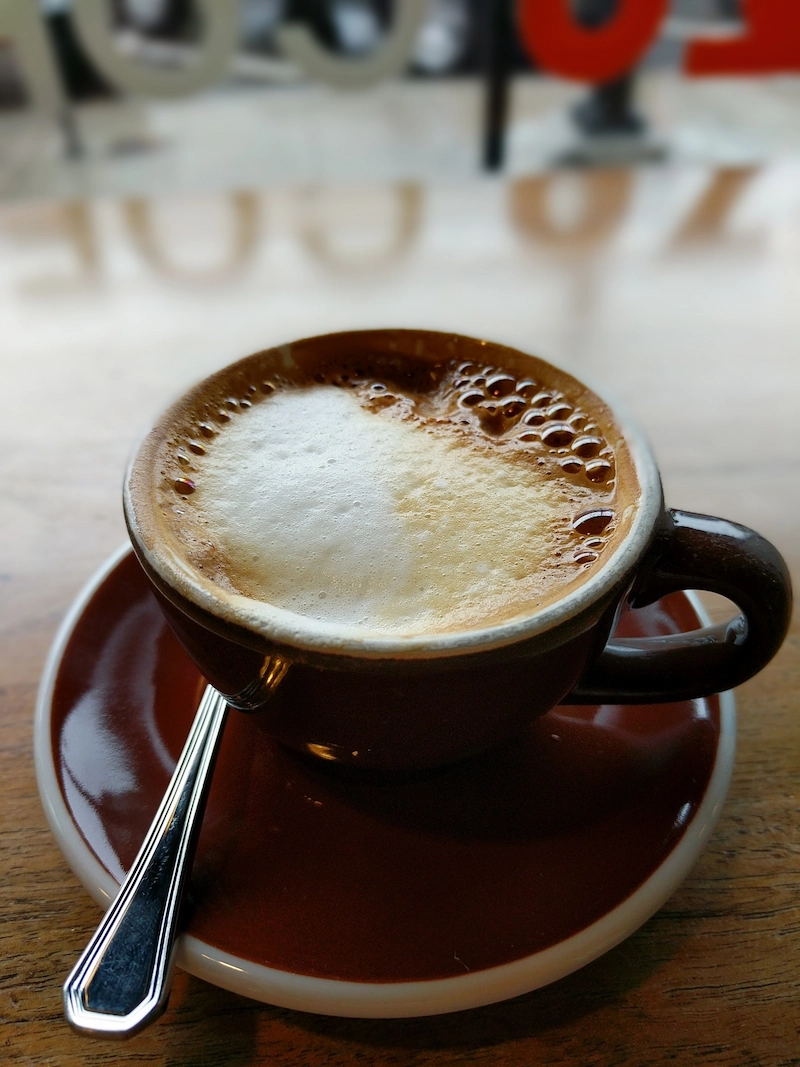 People who know me well, know I love coffee. Not like, "oh I can't start my day without my cup of joe." More like, "wait, I need to quickly make my third double-shot latte."
My addiction to Starbucks came more out of convenience than anything else. It's ok. It gets the job done and scratches an itch. But it ain't ideal. I've lived in a few places that were closer to a great coffee shop than they were a Starbucks. But for the past few years that hasn't really been the case. So I was going a lot. Like, a lot a lot…
I also have a pretty damn good coffee setup at home. Some folks got into bread during the pandemic, but my thing was espresso. I got a nice Breville Dual Boiler, a nice grinder, and the many other tools you learn about on the r/espresso subreddit after going down the rabbit hole.
With my nice setup, I paired it with a subscription to drinktrade, which sends me a new bag of espresso from a US roaster every couple of weeks. They're typically quite fresh, roasted only a few days prior to arrival, and I've found several great roasters I love.
Having my subscription and nice setup, I still found myself going to Starbucks for the ritual. To get out of the house while working remote. To get something a little different. It's also worthy of noting that I live so deep in the suburbs that there aren't many great local coffee shops to frequent. But I can't anymore.
You may have seen Starbucks baristas trying to unionize across the US. If you go onto r/starbucks, you'll learn why. Corporate is cutting hours, requiring 4 baristas to be making large workloads with some saying they're having to make 60 drinks in 10 minutes. Employees are overwhelmed and corporate doesn't give a shit. Their prices are rising, they're rewards program is getting more stingy. Nothing positive is trickling down to the workers, just larger workloads and frustrated customers. It seems as though Howard Schultz is hellbent on pleasing shareholders before customers and employees.
So I'm done. I'll go elsewhere and try to keep my little outings to more of the local scene.